As appeared in Recycling Today (April 1, 2021), Pushing the Limits by Megan Smalley.
Pushing the limits
Dallas-based Texas Recycling sees opportunity to grow by building its metals business while also keeping its competitive edge in recovered paper markets.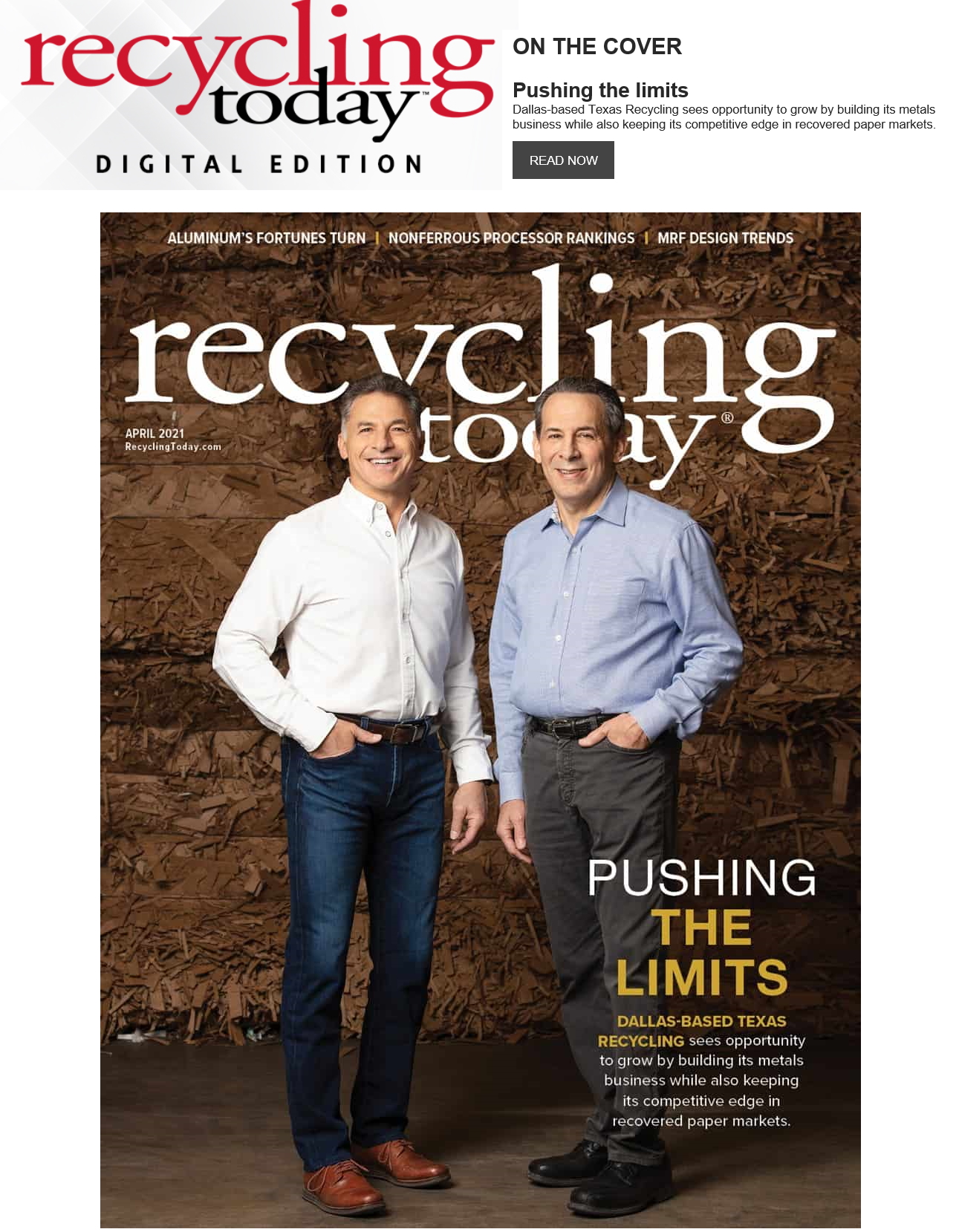 ---
Texas Recycling is a well-known presence in the recovered paper industry. For nearly three decades, the Dallas-based processor has focused on buying and selling scrap paper, primarily high grades such as sorted office paper, deinking grades and bulk grades. The company also buys and sells bulk grades such as old newspapers and old corrugated containers (OCC).
Read Full Article PDF
Read Full Article Online