Helpful Links for Recycling and Shredding
Looking for more information on recycling and shredding? Check out some of the helpful links below:
Action Shred of Texas
Our sister company, NAID-certified Action Shred responsibly destroys and recycles documents, electronics and data.
Recycling
America Recycles Day
On November 15, the only nationally recognized day dedicated to encouraging Americans to recycle and buy recycled products.
Earth 911
An organization that delivers actionable local information on recycling and product stewardship.
Recycling Today
A magazine that serves as the recycling industry's news and resource center.
Time to Recycle
A web site designed to encourage participation in North Texas recycling programs.
Environmental stewardship
Ways to Celebrate Earth Day
A web page that gives tips and ideas on how to commemorate earth day by recycling.
Earth Day Network
Since growing out of the original Earth Day in 1970, this organization steers environmental awareness around the world.
Keep America Beautiful
A not-for-profit organization engages individuals to take greater responsibility for improving their community environments.
Keep Texas Beautiful
A group that challenges Texans to improve their community environment through litter prevention, beautification and waste reduction.
Natural Resources Defense Council
The nation's most effective environmental action group, with millions of members.
Trade associations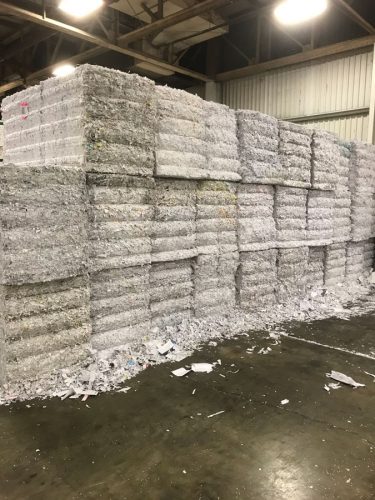 American Forest & Paper Association
The national trade association of the forest, pulp, paper, paperboard and wood products industry.
American Plastics Council
The Plastics Division of the American Chemistry Council represents leading manufacturers of plastic resins.
Bureau of International Recycling
An international trade federation representing the world's recycling industry.
Institute of Scrap Recycling Industries (ISRI)
The voice of the recycling industry, representing more than 1,500 companies worldwide.
ISRI Gulf Coast
ISRI's Gulf Coast chapter, a regional chapter of the Institute of Scrap Recycling Industries that is dedicated to the recovered metal and paper industries.
ISRI Paper Stock Industries
The national chapter of the Institute of Scrap Recycling Industries, Inc. (ISRI) that is dedicated to the recovered paper industry.
Printing and Imaging Association of Mid-America (PIA)
One of the largest regional affiliates of the Graphic Arts Technical Foundation and Printing Industries of America.
Government agencies
North Texas Council of Governments
A voluntary association of, by and for local governments that assists with planning and coordination of sound regional development.
Texas Commission on Environmental Quality
The environmental agency striving to protect the state's human and natural resources consistent with sustainable economic development.
U.S. Environmental Protection Agency
A federal government agency that works to protect human health and the environment.
Call us at 214-357-0262 with any questions about recycling and shredding in Dallas.