A Commercial Industrial Recycling Program That Changes the Way You View Trash
Before Texas Recycling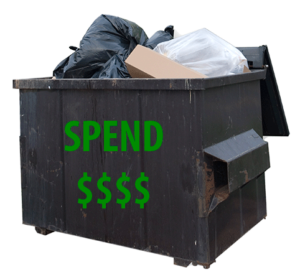 Many commercial industial recycling companies in Texas will fill their dumpsters every day then pay a disposal company to haul away the waste. But there's a better way . . .
After Texas Recycling
 • Enhance corporate responsibility initiatives by recycling materials.
• Decrease trash volumes and drive down disposal costs.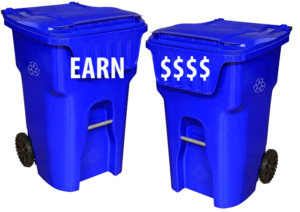 • Generate revenue with recyclable paper, cardboard, aluminum cans, newspaper, office paper and metal
Texas Recycling helps you accomplish these goals with a recycling program tailored to fit your industrial commercial needs. Depend on us for:
• Unparalleled responsiveness
• Customer service on your schedule
• Competitive pricing
WHAT SETS US APART
Rely on Texas Recycling for personal, friendly and dependable hands-on service to get:
• Consolidated metal, paper and cardboard plants into one location
• Easier access to accept your recyclable materials
• Unmatched customer serivce by real people who answer the phones
• Unparalleled service from our third-generation family-owned and -operated business
• The confidence in our active industry presence from a local to national level
• Document shredding services on-site through our sister company Action Shred
• 175,000+ sq. ft. of space to maintain product integrity
• 75+ years of industry experience
• Improved unloading, processing and loading capabilities at our new Dallas, Texas recycling plant
Rather than sending various materials to different recycling vendors, Texas Recycling conveniently handles all your recycling needs, including paper, cardboard, aluminum cans, newspaper, office paper, and metal. Depend on Texas Recycling as your full-service turn-key recycling resource.
Best choice for your commercial industrial recycling
For over 25 years, Texas Recycling has furnished superior customer service and prompt payment with quality and integrity. We have the resources to create a custom recycling program to meet your business goals and exceed your expectations.
CONTACT US TODAY
Call Texas Recycling today to help set up your customized commercial industrial recycling program and reduce your corporate environmental footprint.