Texas Recycling's Press Kit
Contact Info
Texas Recycling
Tel 214-357-0262 • Fax 214-357-0261
1420 S. Barry Ave., Dallas, TX 75223
Media Contacts: Joel Litman or Hillary Litman
Corporate Logos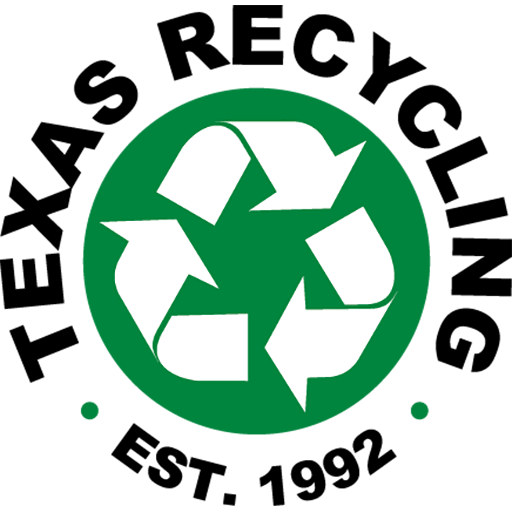 Interview Talking Points
• We moved after 23 years in 1 location.
• Our team includes 3 generations of owners/operators.
• New plant is near Fair Park – Grand Ave and Barry, former Ford Motor plant – 14 miles SE of former location
• The move brought together all facilities under 1 roof for combined processing of multiple materials: paper, corrugated, aluminum cans, newspaper, scrap metal and more.
• This positioned the company to grow and move up to next level within our industry.
• We are one of the larger multi-material recycling facilities in Dallas, as defined by size of the plant.
Company Differentiators
| | |
| --- | --- |
| Feature | Benefit |
| Personal and friendly hands-on service | When clients work with Texas Recycling, they get an experience; It's more than just a transaction, it's a relationship that has value; Customers know they will be taken care of and if there's a question or any issue, they know the management and staff personally |
| Dependable & reliable | A trustworthy vendor; Quick turnaround; Responsive, personable and available |
| Third-generation of a locally and family owned and operated business | Consistency through the years and accountability; Not a corporate conglomerate, Texas Recycling is a neighbor you know and trust; Low-turnover for working with same staff |
| Since 1992 | Long-standing history of doing good business, proven value and upstanding reputation puts customers at ease |
| Phones answered by real people, not automated | Live phone support during business hours, don't get caught in voice mail hell; Personal touch; Availability for quick response |
| Clean grounds | Easier to drop off, less obstacles; Avoid getting materials mixed-up; Bins available for customer drop off; More safe and healthy |
| Active in industry – members of ISRI (Institute of Scrap Metal Recycling Industries, PIA (Printing and Imaging Association of Mid-America), PSI (Paper Stock Industries chapter of ISRI) | From local to national level, active in industry trade associations, we support the industry and give back, whether that is the recycling industry or printing industry. Shows our commitment and credibility; Keeps us up on current topics, news and trends in the industry |
| Over 75 years of industry experience | Established and experienced, very knowledgeable, a resource for information concerning the recycling industry |
| SE HABLA ESPAÑOL | Can work with Spanish-speaking customers |