At Texas Recycling, we have been, and always will be, committed to recycling. We believe recycling makes a positive impact on the environment and the economy. Plus, there are other benefits such as helping a company's public image and its bottom line. From recyclable packaging to customized recycling programs and more, the number of businesses adopting sustainable or "green" business practices increases every year.
Contrary to what some think, sustainable business practices may actually reduce the cost of producing goods in addition to reducing waste. Whether patronizing a small, local mom-and-pop store or a large corporate entity, it is becoming evident that today's consumers are often willing to pay more for goods produced by eco-friendly businesses. In short, "green" business practices lead to more transactions, helping both the company's bottom line while also protecting the environment.
According to this article in Businesswire, a global study showed that 85% of consumers surveyed 85% of consumers have become 'greener' in their purchasing choices. And, though price and quality still dominate product selections, 61% of US consumers rate sustainability as an important factor in purchase criterion. Interestingly, Millennials and Gen Z are more likely to pay more for sustainable choices when available, while the Baby Boomers and Gen X will less often. With Millennials and Gen Z gaining more and more purchasing power, their preferences will carry more weight with producers. Companies that refrain from adding sustainable practices to their business model risk becoming obsolete.
Making the Move to Recyclable Packaging
For manufacturers, one of the simplest but most effective ways to increase sustainability and reduce their carbon footprint is by utilizing recyclable packaging. This type of packaging also reduces transportation and warehousing costs.
While it may seem like a relatively recent business trend, several large companies have been using recyclable packaging for decades. As early as 2007, Connecticut-based consumer goods manufacturer Unilever was named Wal-Mart's Supplier of the Year for Sustainable Engagement because of its adoption of eco-friendly packaging. By eliminating extraneous outer cartons, Unilever estimated it reduced its use of corrugated cardboard by 2,100 metric tons that year!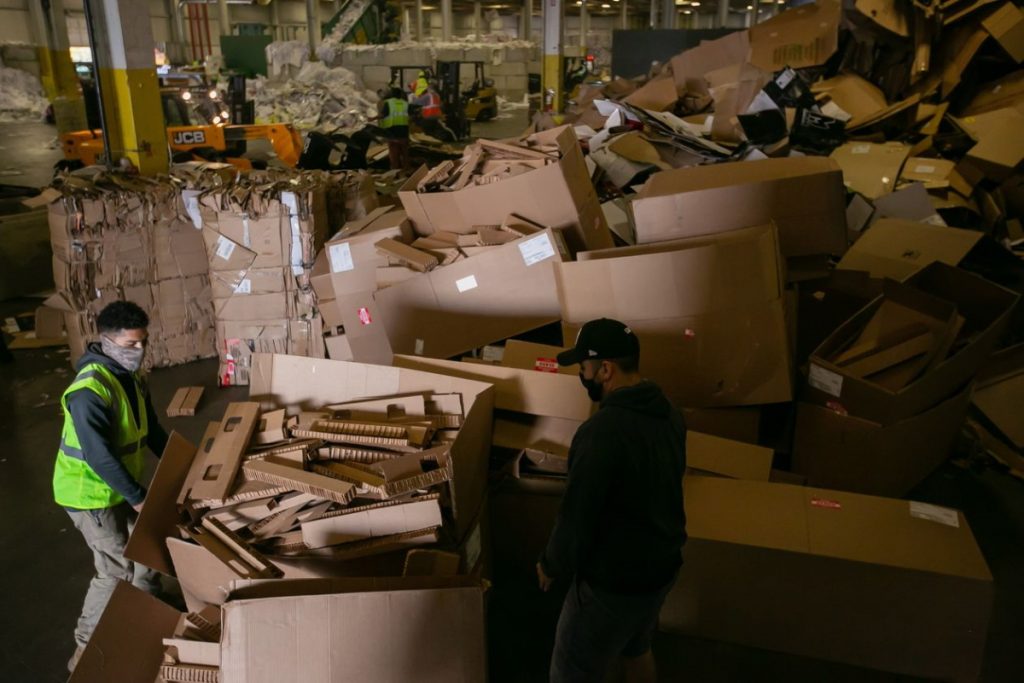 Another recyclable packaging pioneer is New York-based cosmetics giant Estee Lauder. The beauty company first introduced its Origins cosmetics line in 1991. The line focuses on eco-friendly ingredients and packaging. Consumers are provided with a built-in recycling program for packaging disposal.
Corporate Support for Recyclable Packaging
Today, eco-friendly packaging is a top priority for many businesses. Corporate goals by some of the nation's best-known brands include:
Back in October of 2016, New York-based PepsiCo announced that it will "Design 100% of its packaging to be recoverable or recyclable by 2025, while partnering to increase packaging recovery and recycling rates."
Also in October 2016, Wal-Mart unveiled several eco-friendly initiatives. These included finding ways to reduce unnecessary packaging materials, the expanded use of consumer-friendly labeling to inform consumers about the recyclability of product packaging, and a commitment to use 100% recyclable packaging for all its private-label brands.
Earth-friendly personal care products maker Burt's Bees is committed to continually finding new ways to reduce waste and trim costs through the adoption of eco-friendly business practices, including the use of post-consumer recycled, or PCR content. On its website, Burt's Bees dedicates an entire page to their environmentally responsible practices. Regarding packaging, they "avoid over-packaging, limit mixed materials and use innovative recycled materials whenever possible", use an average of 52% PCR content in plastics, and choose materials with the highest post-consumer recycled material content.
Smaller Businesses Going Green with Recyclable Packing
While large corporations tend to dominate the headlines, small businesses throughout the U.S. have also been moving toward more sustainable business practices in products and packaging. They can also benefit from integrating sustainability into their core business strategies. These benefits include lower costs, reduced risk, and improved public image.
Small businesses interested in going green don't have to go it alone. Organizations like the Santa Barbara County Green Business Program offer advice, training and certifications for small businesses interested in adopting sustainable business practices. The Louis OASIS Senior Center, a non-profit based in Orcutt, California is a graduate of the program. Through its participation, the center adopted drought tolerant landscaping, installed environmentally friendly toilets and faucets, and reduced electricity usage by upgrading to more efficient lighting. The Center stopped using Styrofoam containers and switched to recyclable packaging. Plus, they only purchase office paper that is made from 100% recycled content. These actions reduced the amount of waste being sent to the local landfill and the demand for primary materials.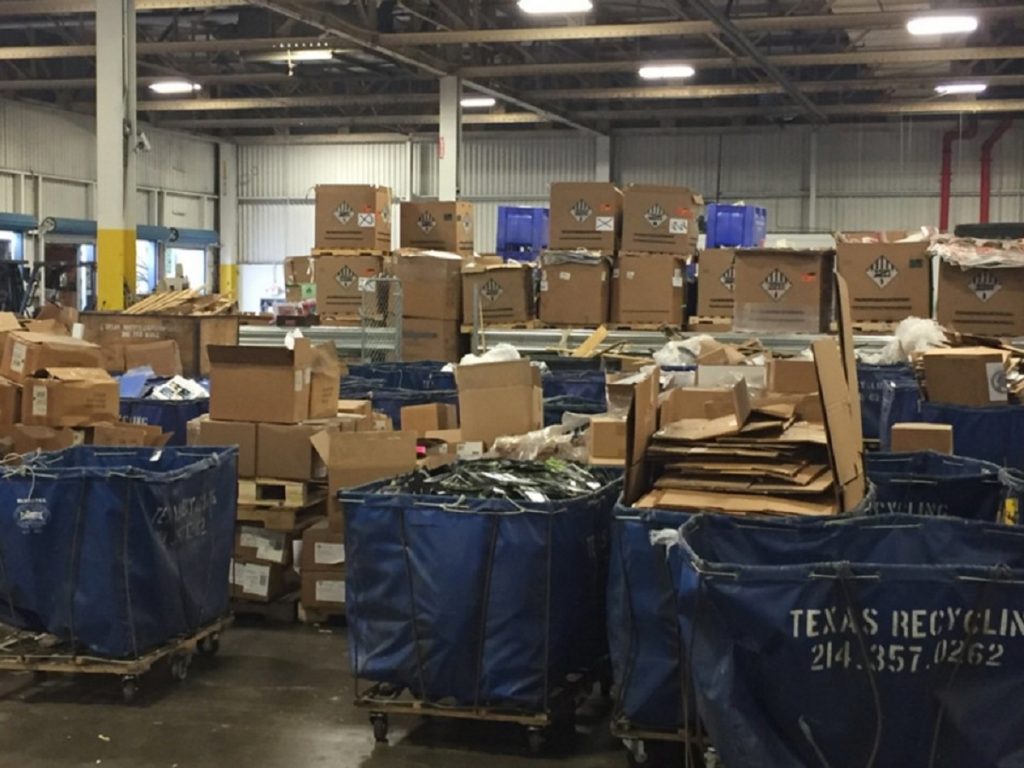 Share Your Story About Recyclable Packaging
We love hearing how businesses large and small are using recyclable packaging to protect the environment, improve the quality of life in their local communities, and improve their bottom line. If you have a story that might inspire others, we'd love to hear it. Please share it with Texas Recycling on our social media: [Link to social]
Where do you recycle your recyclable packaging? Texas Recycling offers recycling programs for commercial and industrial businesses. We deliver our clients the best customer service, over 30 years of recycling experience, and customized solutions to recycle responsibly and affordably. Find out how we can help your company help the environment and help your bottom line. To learn more, and for current hours, call 214-357-0262 or contact us.