Since our humble beginnings in 1992, we at Texas Recycling have been committed to helping individuals and businesses in the Dallas Fort Worth area realize the economic and environmental values of the 3-Rs of sustainability—Reduce, Reuse and Recycle. We've seen a lot of positive changes in those 30+ years, but there's still so much more that can be done. One of the biggest challenges to becoming more effective in industrial and commercial recycling is educating businesses about the opportunities many may overlook every day, especially for warehouse, distribution, and fulfillment operations.
Here are just some of the ways these types of operations can protect the environment and help their bottom line through responsible recycling practices.
Cardboard and Paper Commercial Recycling
Corrugated aka cardboard is the overwhelming material of choice when it comes to commercial packaging. In addition to cardboard packaging, slip sheets and cores are also widely used in warehouses and fulfillment centers.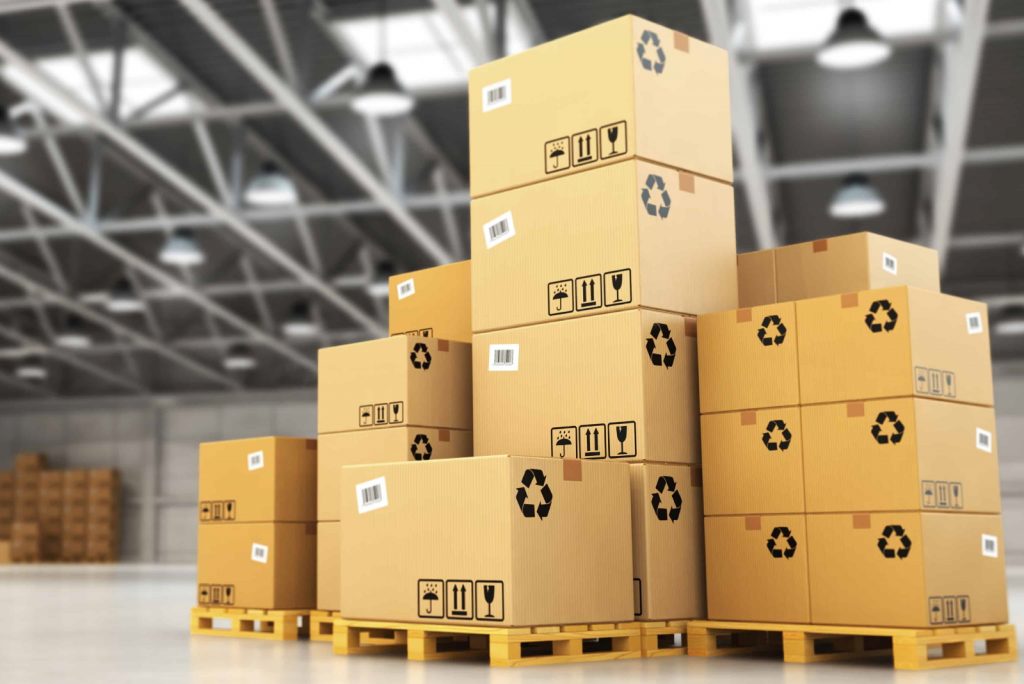 Slip sheets are thin pieces of pieces of cardboard-like material that is placed between pallets when they are stacked for transport. They can easily be collected for commercial recycling along with other cardboard materials depending on the sorting process used by the facility.
Paper, vinyl, kraft, and other materials commonly used in warehouses and fulfillment centers are typically spooled around recyclable cardboard cores. However, because they are often designed to withstand great pressure, cores are not easily compactable and may require special collections procedures.
Despite technological advancements of recent years, the dream of the "paperless society" still eludes us. As a result, tons of old business forms and documents end up in public landfills every year. Document destruction and commercial recycling by a qualified recycling company not only helps protect the environment—it can also protect your business and your customers from the increasing threat of identity theft.
Texas Recycling's warehouse clean-up and purge services the perfect way to dispose of large quantities of used cardboard as well as obsolete inventory and documents, damaged goods, and manufactured products. Our sister company, Action Shred, provides responsible and secure document destruction at the same location or on-site at your location with their mobile shredding program.
Wrapping and Packing Material Recycling
Stretch wrap, also known as stretch film, is commonly used in large quantities to secure individual packages for bulk transport from warehouses to distribution centers. In recent years, stretch film manufacturers have begun using alternative resins that make their products stronger and lighter, and require less petroleum than stretch films made just a few years ago. Today, most stretch wraps are made of low-density polyethylene (LDPE) which is also used in the manufacture of a wide variety of products including waste receptacles
Many facilities tend to shy away from recycling stretch film due to confusion over the wide range of plastic grades and the fact that not all recycling facilities are equipped to process it. To help facilitate commercial recycling, the Plastic Film Recycling website offers a directory of drop off recycling locations throughout the U.S. and Canada that accept plastic stretch wrap.
Many packing materials, including EPS (expanded polystyrene) "peanuts" can also be recycled. If you're unable to find a recycling facility in your area that processes foam packing materials you can ship them to one of the regional centers by checking with the Alliance of Foam Packing Recyclers.
E-Waste Recycling
At the heart of every modern warehouse, fulfillment and distribution center are the computers used to track inventory and shipments and other vital activities.
Instead of recycling obsolete and non-working computers, monitors, printers, and other electronics (collectively referred to as E-waste) when they reach the end of their lifecycle, many businesses simply stockpile or improperly dispose of them in their local landfill.
E-waste recycling is the environmentally responsible way to dispose of obsolete desktop and laptop computers, monitors, keyboards, printers, and other peripherals including data and electrical cables.
To find e-waste recycling in your area, try websites such as Earth 911. In addition, many large electronic stores such as Best Buy provide E-waste recycling collection sites.
Wood and Metal Recycling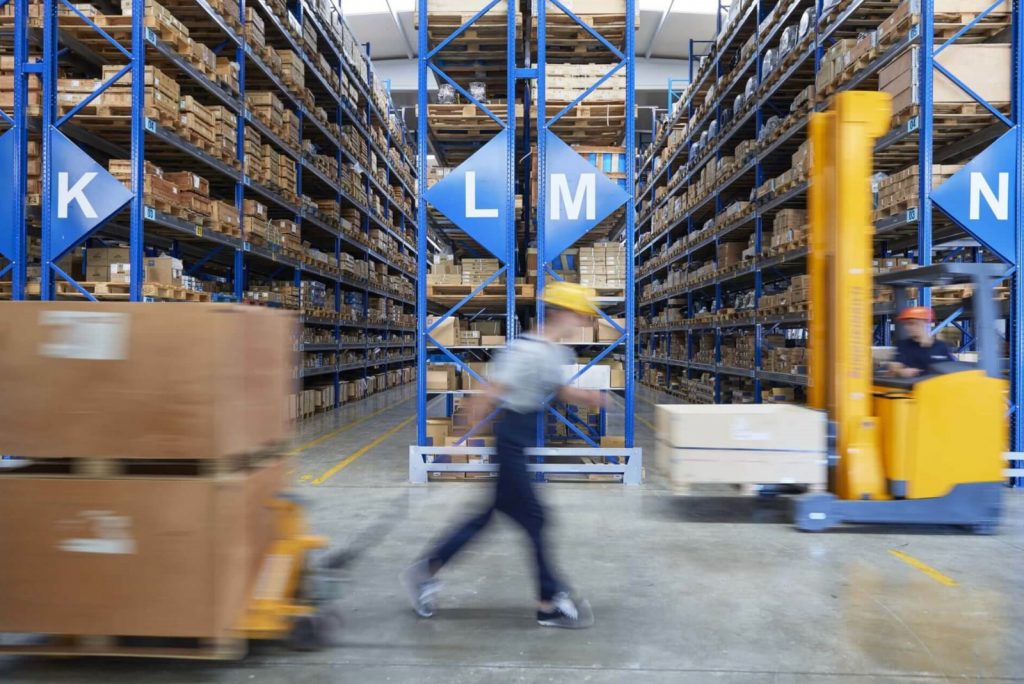 Walk into any warehouse, fulfillment of distribution center in the world and you'll likely see products stacked on wooden pallets, rolling down metal conveyor belts and being transported on metal forklifts and other wood and metal material handling equipment. Just like the computer systems used to track products, the wood and metal items used to transport them are also susceptible to damage and obsolescence. Fortunately, they can also be collected for commercial recycling.
Wood Pallets
Pallet recycling is a rapidly growing business with pallet recycling companies often locating near warehouse operations in many larger urban areas. These niche companies typically refurbish old pallets to usable condition and resell them at a substantial discount compared to new pallets. Severely damaged pallets are typically shredded and sold to manufacturers who use the pulp to make new products.
Several leading manufacturing and retail companies have also begun using recyclable cardboard pallets in place of wooden ones to reduce waste.
Industrial Scrap Metal
Metal conveyor system components can also be sold as scrap metal, as can other material handling equipment like pallet jacks, scissor lifts, hand trucks and others. In addition to frame components, transport vehicle parts including batteries and gauges are also recyclable.
Call Texas Recycling, a Dallas Recycling Facility, Today
As you can see, warehouses, distribution and fulfillment centers are the ideal environments for waste stream reduction and cost savings through commercial recycling.
For more than a quarter of a century, Texas Recycling has been committed to helping industrial businesses in the Dallas-Fort Worth area with innovative commercial recycling programs designed to reduce waste and generate revenue. Call us at 214-357-0262 to learn more about our industrial and commercial recycling programs for recyclable paper, newspaper, office paper, cardboard, and industrial scrap metal at our 250,000-square foot Dallas recycling facility.
If you don't quality for scheduled pickups in our commercial program, you can still stop by our Public Buy Back Center. Our friendly staff will help you unload your truckloads of paper, cardboard, office paper, newspaper, and aluminum cans quickly in a convenient covered area. To learn more, and for current hours, call 214-357-0262 or contact us.