The global need for cardboard boxes continues to skyrocket as consumers bombard e-commerce sites like Amazon, Etsy, and Wayfair to quickly get their hands on household needs including electronics, furniture, clothing, gifts, food and more. Fortunately, these boxes are made of recycled material and are also recyclable. This is so much better for the environment than some other packaging choices. Plus, the expansiveness of cardboard recycling has introduced a more universal look to cardboard packaging.
Perhaps you've even noticed a color change from grayish to more of a brown cardboard in the past few years. At Texas Recycling, your source for cardboard recycling in Dallas, Texas, we believe in the 3 Rs – Reduce, Reuse, and Recycle.
Why We Support Cardboard Recycling – And You Can, Too
According to the EPA, approximately 46 million tons of paper and paperboard were recycled in 2018 for a recycling rate of 68.2 percent, which was the highest compared to other materials. This is most likely because its durability means long paper fibers.
Other notable benefits of cardboard recycling include:
Cardboard recycling is available in Dallas, Texas in a variety of ways. Cardboard is collected to make new cardboard boxes or downcycled into paperboard for cereal boxes or shoeboxes.
Recycling 1 ton of cardboard reduces landfill space by nine cubic yards!
Making 1 ton of virgin cardboard requires three tons of trees. Cardboard recycling saves trees from being cut down.
How Is Cardboard Recycled in Dallas, Texas?
Most cardboard recycling in Dallas, Texas involves reusing it for new cardboard. The rest, as previously mentioned, is made into paperboard and other paper products. After separating cardboard from other paper, it is then baled and sent to a mill. Next, the cardboard is put into a pulping machine to break it up into fibers. Any ink, labels, staples, and/or tape gets removed by the re-pulping process so the paper fibers can begin bonding.
From there, fibers are rolled and dried so they can be sent off to make new products.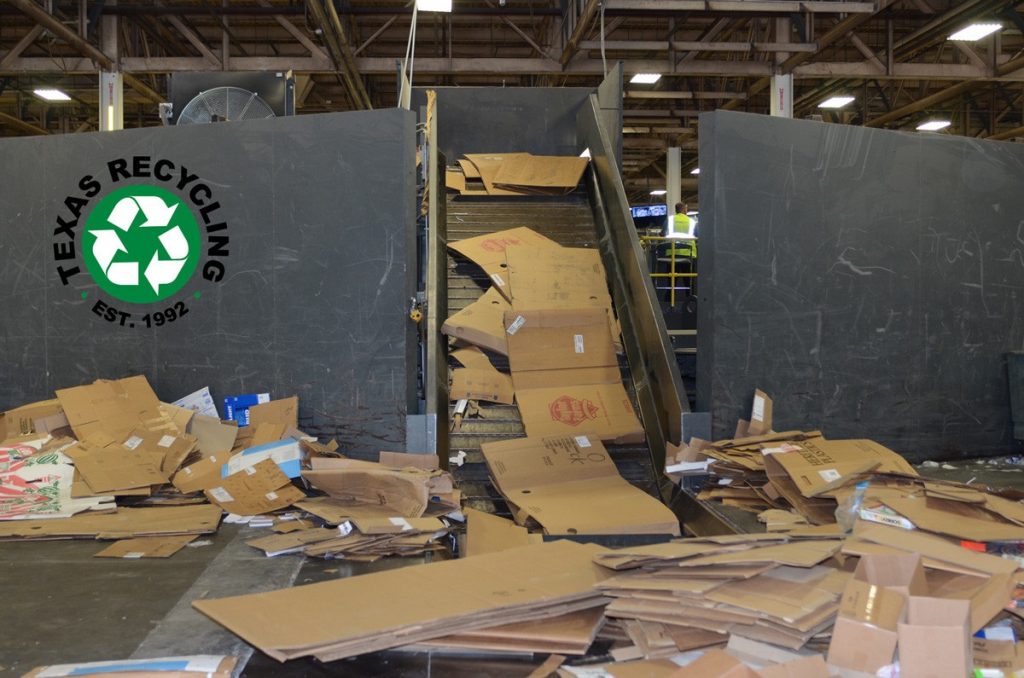 How to Prep for Dallas Cardboard Recycling?
Follow these 4 easy steps to get cardboard "recycle ready":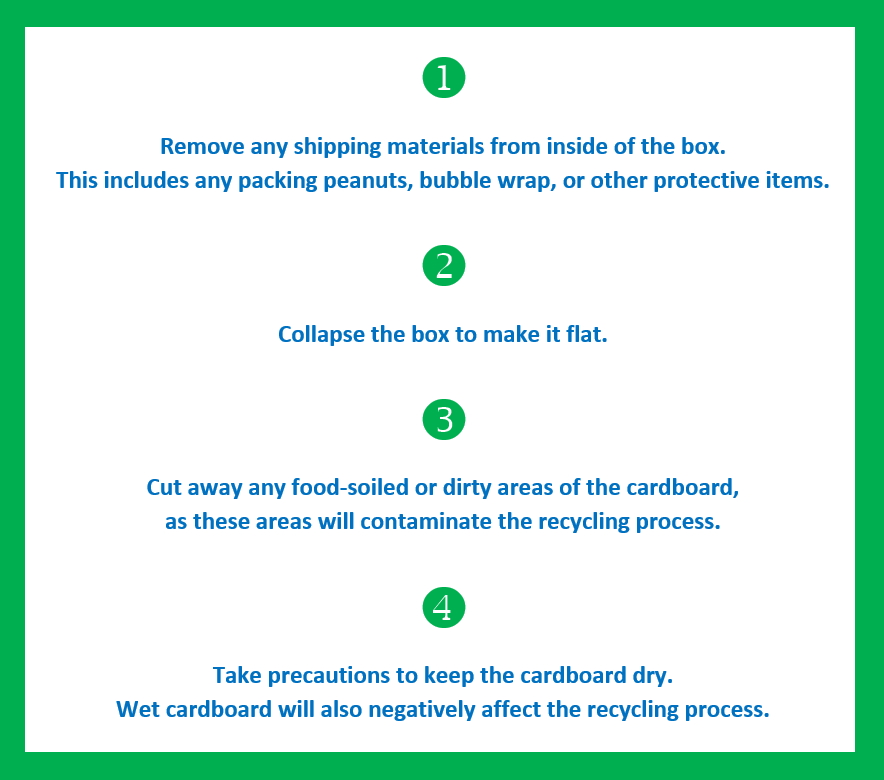 Dallas Cardboard Recycling FAQs
If you work for a retail store or restaurant, contact a local recycler to arrange a partnership. In Dallas, Texas, contact Texas Recycling to create a custom Dallas cardboard recycling program for your business.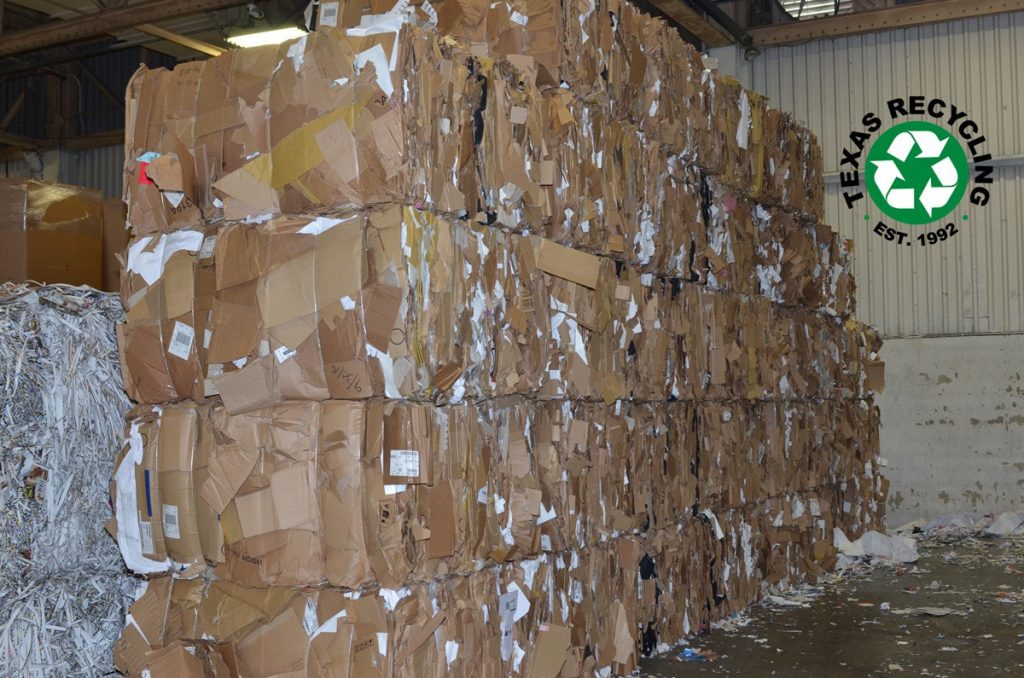 Call Texas Recycling in Dallas, Texas for Cardboard Recycling
Do you have cardboard for recycling? Texas Recycling in Dallas is one of the leading recycling companies in the state. We process millions of pounds of recyclable paper and cardboard at our 175,000-plus square foot facility. If you have cardboard recycling and other recyclable items, bring them to us.
For smaller quantities, we welcome you to take advantage of our on-site recycling at our Public Buy Back Center. Or, for truckloads full of volume recycling we offer affordable pickup services. We are happy to discuss a cardboard recycling program that suits your needs and budget. For current hours of our Buy Back Center, or to learn more about our recycling services, contact us or call our recycling specialists at 214-357-0262.