For most of us, the word "recycling" brings up images of scrap metal, paper, cardboard, and other materials that are collected, processed, and manufactured into new items. This process is what Texas Recycling has been about since 1992. Recycling these items is ideal for keeping aluminum cans, packaging, cardboard, and paper out of landfills. But did you know that a wide variety of consumer products can be collected to help the needy? Many organizations and non-profits are refurbishing used items and recycling for charity.
Despite increasing awareness about the economic and environmental benefits of recycling, we still throw out far more than we recycle. Even worse is that we throw out fully functioning items just because they are outdated, no longer favored, or not needed. Instead, these items can be refurbished, recycled and/or reused as-is to improve the lives of the less fortunate among us. Below we discuss some innovative organizations that are recycling for charity, thus helping both the environment and those in need.
A Closer Look at Organizations Recycling for Charity
Recycling Eyeglasses
Medical guidelines recommend that everyone get eye exams. The frequency is determined by age and vision history. For many of us, a new prescription is seen as an opportunity to upgrade frames along with lenses. Often, the old eyeglasses are either thrown out or placed in the back of a drawer, never to be worn again.
In recent years, several grassroots organizations started collecting, recycling, and distributing discarded eyeglasses to people in need worldwide. According to AllAboutVision.com, "Most world blindness is unnecessary. Nearly 700 million people have avoidable blindness or impaired vision that could easily be helped with an eye exam and a pair of glasses. Instead, they must live with functional blindness—the inability to see well enough to do basic everyday tasks, such as reading, writing, cooking and earning a living."
Founded in 1932, New Jersey-based New Eyes for the Needy is one of the oldest not-for-profit eyeglasses recycling for charity organizations in the world. The organization purchases new prescription eyeglasses through a voucher system for children and adults in the U.S. who could not otherwise afford them. Plus, donated eyeglasses in good condition are recycled and distributed to needy people worldwide.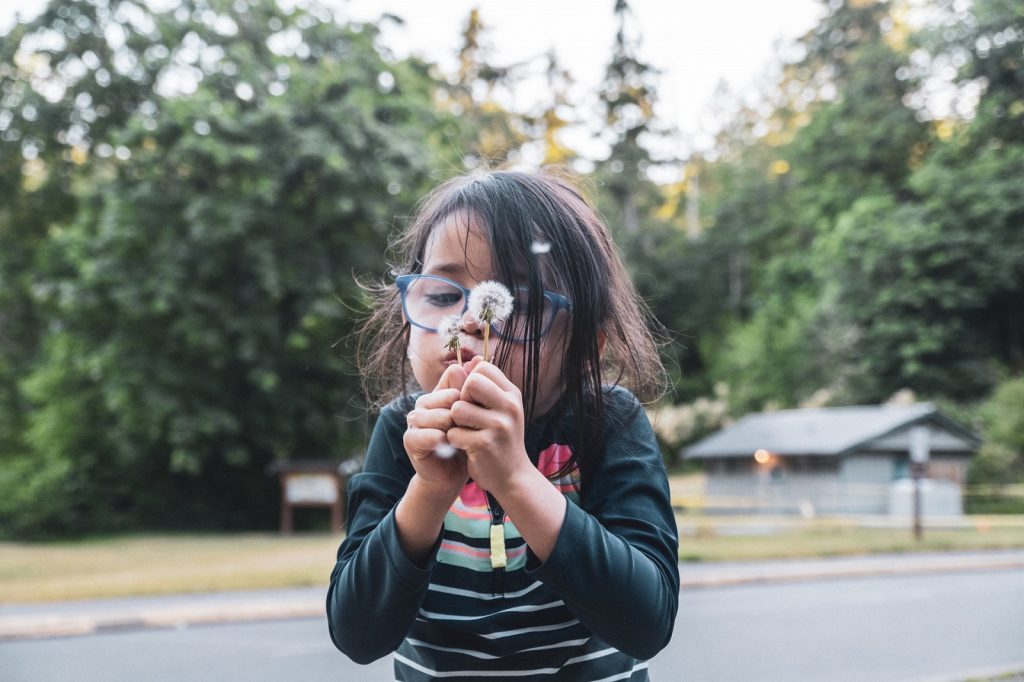 Another organization recycling for charity and helping people see better is Lions Club International. Lions Recycle for Sight program works with businesses, schools, optical shops, religious organizations, and municipal governments to collect and recycle prescription and non-prescription eyewear. The collected glasses are then distributing by Lions Clubs in locations throughout the world.
Recycling Bicycles
An estimated 10 million bicycles a year end up in landfills in the developed world. While most Americans see bicycling as a leisure activity, cycling is the primary mode of transportation in many developing countries. Used bicycles replaced by newer models can be used as recycling for charity and given new life for a deserving recipient.
In 2005, Canadian-based Bicycles for Humanity (B4H) began as a grassroots movement with the goal of sending a single container of bicycles to people in need in Namibia. In one year, the organization had grown to four chapters and sent five containers of bikes to the African nation. Now there are over 50 chapters in 8 countries and 325,000 recycled bicycles have been sent to needy. In addition, 200 plus Bicycle Empowerment Centers have been created in 13 countries.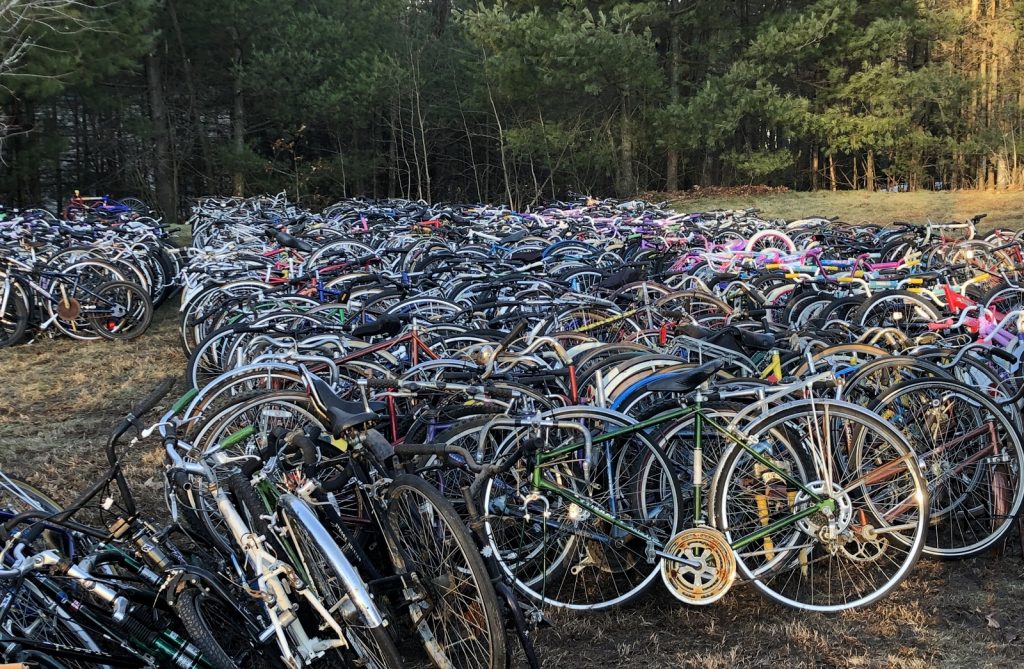 Bicycles for Humanity committee member Anne Chan spent five months in Namibia where she helped establish a "bicycle empowerment center" that serves about 200 families. She says, "Local people, in partnership with other local organizations, are trained to be bike mechanics and trained in business skills so they know how to run the bike shops and they know how to fix the bikes. Different areas need different bikes so if you're talking about places that don't have paved roads, heavy mountain bikes are often better and most of the bikes we get are mountain bikes. The kids' bikes often go to kids' community programs; it really just depends on what communities we're supporting."
Following B4H's model, other organizations such as Bikes for the World and World Bicycle Relief now contribute to the same effort in recycling for charity.
Clean Out Drawers to Help People and the Environment
Recycling Soap
What happens to the barely used hotel bar soaps left behind after check out? While staying at a hotel in Minneapolis, Shawn Seipler began to wonder the same thing. When he asked the hotel staff, he was told leftover soaps were thrown away. In fact, more than 2 million bars of partially used hotel soap are thrown away every day in the United States. Amazed by the massive waste, Seipler decided to do something about it, forming Clean the World to collect soap products as part of recycling for charity.
The lack of basic healthcare products like bar soap accounts for millions of deaths each year. Diarrhea diseases kill an estimated 1.8 million people worldwide each year. And the World Health Organization estimates that approximately 1.2 million people are affected by Trachoma, a bacterial infection that breaks down the cornea and eventually leads to blindness. These and other health conditions can be prevented with proper personal hygiene including bathing and handwashing with soap. Unfortunately, access to soap is rare in many parts of the developing world.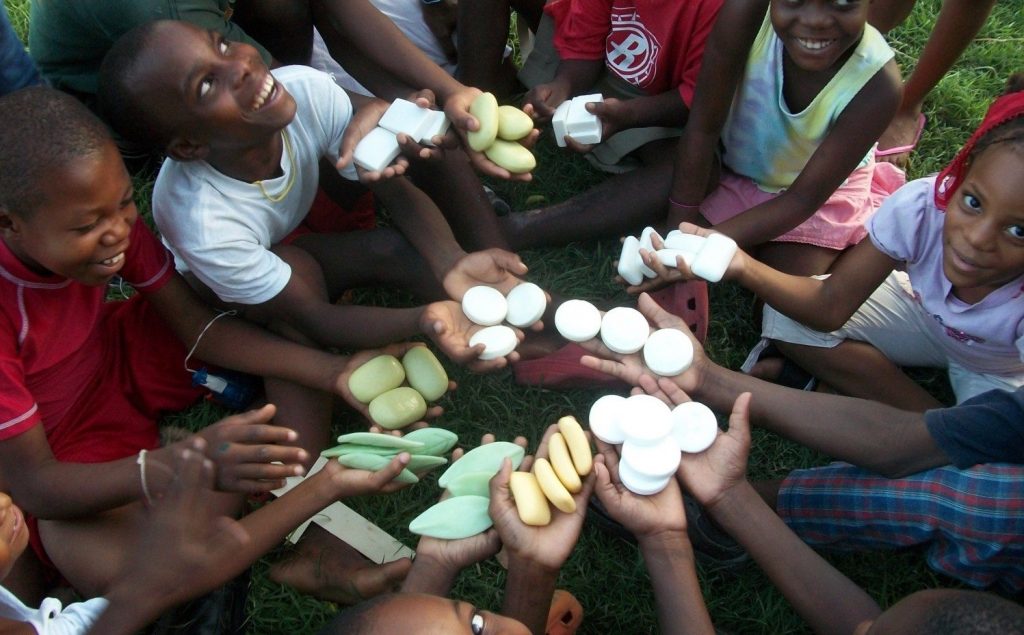 Clean the World provides partner hotels with collection materials, training, and packaging materials. The hotel staff collects soap, shampoo, conditioner, and body washes and ships it to Clean the World's five recycling centers where the items are sterilized, processed, and repackaged.
Locally, many homeless shelters accept donations of soap and other hotel trial-sized items. Simply Google "homeless shelters" in your city to start recycling soap and toiletries today.
Recycling Prescription Medications
Advances in medical technology and pharmaceuticals have improved the lives of millions of people worldwide. However, those advances come with a cost that is beyond the financial reach of many. Millions of Americans fail to have prescriptions filled due to the cost. In fact, one in five seniors admit to cutting back on basic needs such as food and heat to pay for essential prescription medications.
Established by three Stanford graduates in 2009, SIRUM provides pharmacies, wholesalers, healthcare facilities and manufacturers a way to keep unused and unexpired medications out of the trash and into the hands of needy individuals. Medications are distributed to Safety Net Clinics which "provide services to all people, including those who lack access to health care, those without insurance, and residents of rural and underserved areas."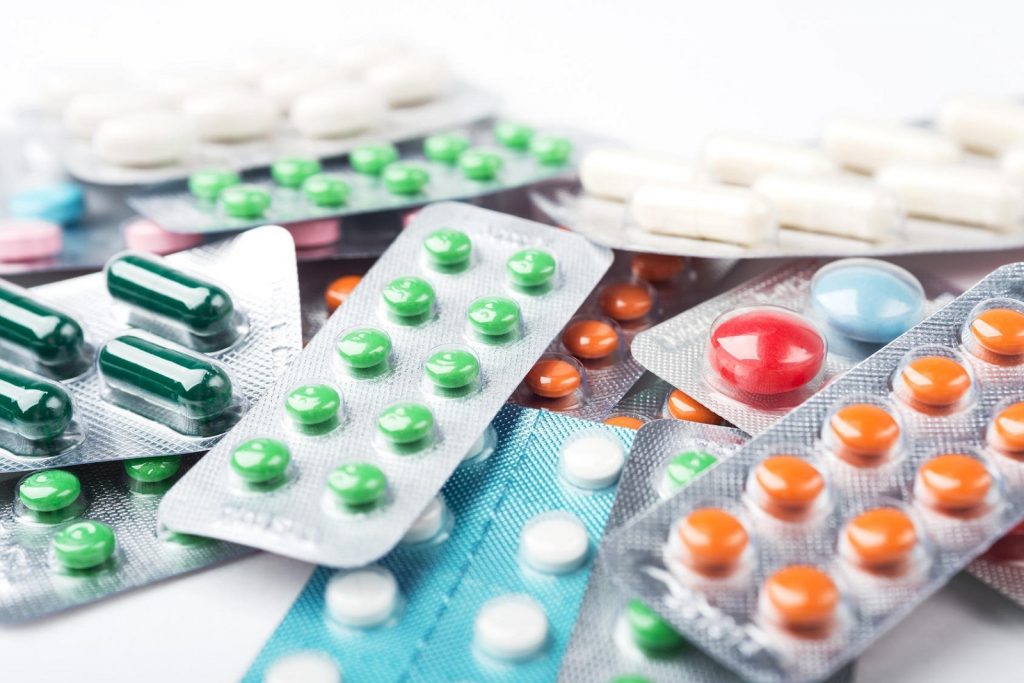 SIRUM co-founder Kiah Williams says "We've been compared to Match.com for unused medicine. Our goal is to save lives by saving unused medications." Over 1.3 million prescriptions have been donated to those in need of medication. Plus, by recycling for charity, thousands of pounds of medications were kept out of landfills and incinerators.
Reduce, Reuse, Recycle for Charity
Since our founding in 1992 years ago, Texas Recycling has been committed to improving the quality of life for our friends and neighbors throughout the Dallas Fort Worth area and beyond. We've prevented countless tons of recyclable items from ending up in local landfills. We have provided jobs to help the local economy. We have been recycling for charity and donating to worthy causes in our community. We also understand that while "Recycling" is part of our company's name, it is just one piece of achieving sustainability. Three Rs of Sustainability are vital to making our world a better place and protecting our environment.
Does your business want to learn more about opportunities for recycling? Do you want to implement a commercial recycling program? Texas Recycling creates customized solutions to help you recycle responsibly and affordably. Protect the environment AND help your bottom line. To learn more or to get started, contact us or call 214-357-0262 to speak with a recycling expert.