Whether you work from a home office, in an office building, or at a co-sharing space, there are steps you can take to help the environment. These solutions are inexpensive, worry-free and take virtually no extra time or money! You can green up your office space with minimum effort. Here are 4 tips to rethink office recycling and for incorporating repurposed, reused, and recycled office supplies.
1. Think Green
From staple-less staplers to refurbished computers, a little research goes a long way when it comes to recycled office supplies. Before purchasing new supplies and electronics, spend a little extra time researching your supply options that use fewer natural resources and are energy efficient.
Don't forget to reuse paper and packaging as much as possible, or place in your business recycling bin.
Recycle used ink and toner cartridges.
Stock the break room with reusable mugs and flatware. These only take a minute to wash between uses.
If you find yourself with extra office supplies, repurpose them into both useful and creative décor. Check out these ideas for inspiration.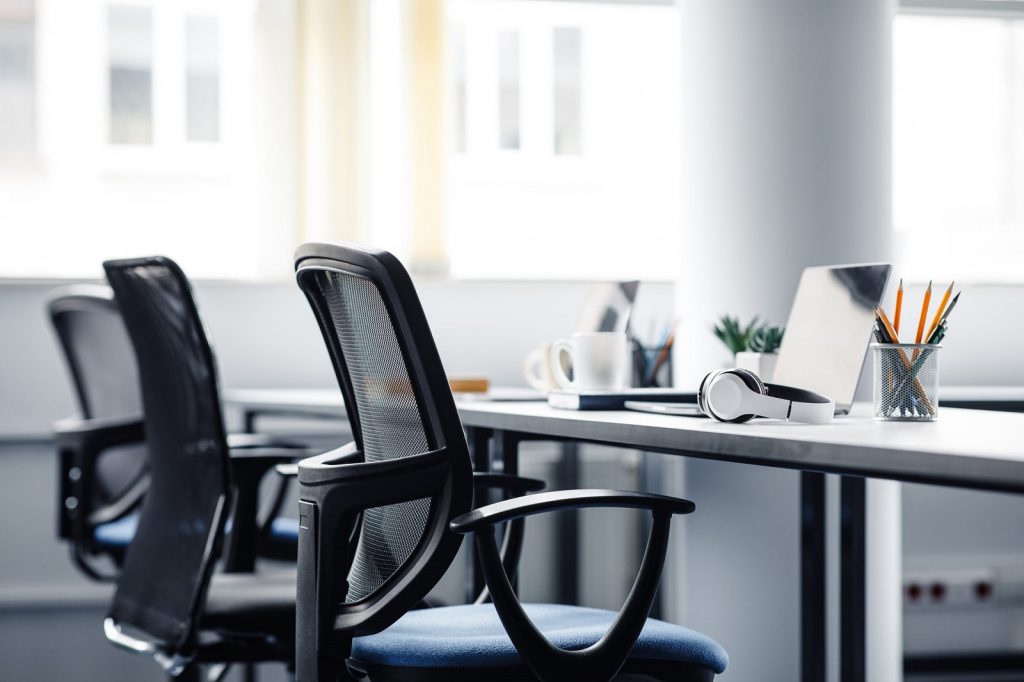 2. RENEW
The Resource Exchange Network for Eliminating Waste (RENEW) is a materials exchange network for industries, businesses and governmental units that promotes the reclaiming, recycling, and reuse of materials. More than one billion pounds of materials have been diverted for reuse and recycling. Facilities earn money from the sale of recyclable materials and save millions in disposal costs. Materials available for exchange include recycled office supplies such as paper and electronics, metals, wood, textiles and more!
Texas Recycling is Your Resource for Office Recycling Programs 214-357-0262
3. Repurpose and Reuse when Office Redecorating
If it's time to update office décor, consider repurposed and used materials. Not only will it save money, but it also puts fewer items into landfills. Many stores offer used desks, filing cabinets, chairs, conference tables and more. Don't forget that a little sanding, painting and/or staining can go a long way for a piece of furniture with solid bones.
In the Dallas/Fort Worth area, try Office Furniture Source and The Benefit Store. If your office needs a fresh coat of paint or carpeting, look for eco-friendly brands that manufacture sustainably and with reduced emissions.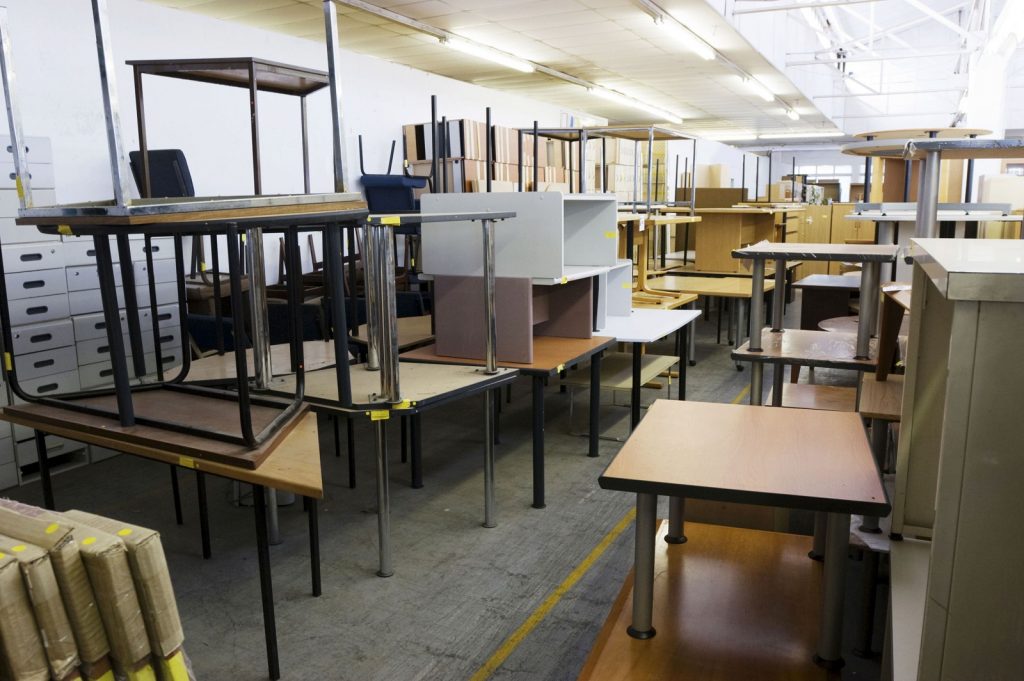 4. Give It Away
Any office supplies and furniture you are replacing can stay out of the landfills. There is always an audience that is happy to receive gently used goods—including computers, desks, cabinets, printers, and other recycled office supplies. Local non-profits, shelters, schools, churches, and synagogues are great places to start. Look online at websites such as Officiency for resources.
Donating recycled office supplies and furniture is good for the environment in that it reduces the need to manufacture new items, a process that uses up both natural resources and energy. Plus, presenting an eco-friendly, community-friendly culture, is also good for your business's image.
Outfitting an office space with office supplies, furniture and electronics can be eco-friendly! By reusing, repurposing, and office recycling you not only save on business costs, but you also save the environment.
Office Recycling Solutions at Top Dallas Recycling Center
An office recycling program with Texas Recycling will reduce your carbon footprint even more, while also helping your bottom line. We offer customized solutions that are both responsible and affordable. Plus, our customer service is second to none. To learn more or to get started, contact us or call our recycling specialists at 214-357-0262.