The holiday season is here! For many of us, it's our favorite time of year. But did you know that up to 25% more waste is generated during this season than at any other time of the year? All of that buying, wrapping, and celebrating produces extra trash that often ends up in landfills. However, there are opportunities to be more sustainable during the holiday season. The environmentally friendly actions we take every day are important to continue during the holidays. This year, extend the holiday spirit to helping the environment by giving sustainable holiday gifts to friends and family.
Give the Gift of Recycling
Sustainable holiday gifts simplify the holidays by reducing costs, stress, and waste. That's a win for the environment, our holiday stress levels, and our budgets! Texas Recycling offers these gift-giving ideas for making this holiday season greener and more sustainable.
Shopping for and Acquiring Sustainable Holiday Gifts: 10 Suggestions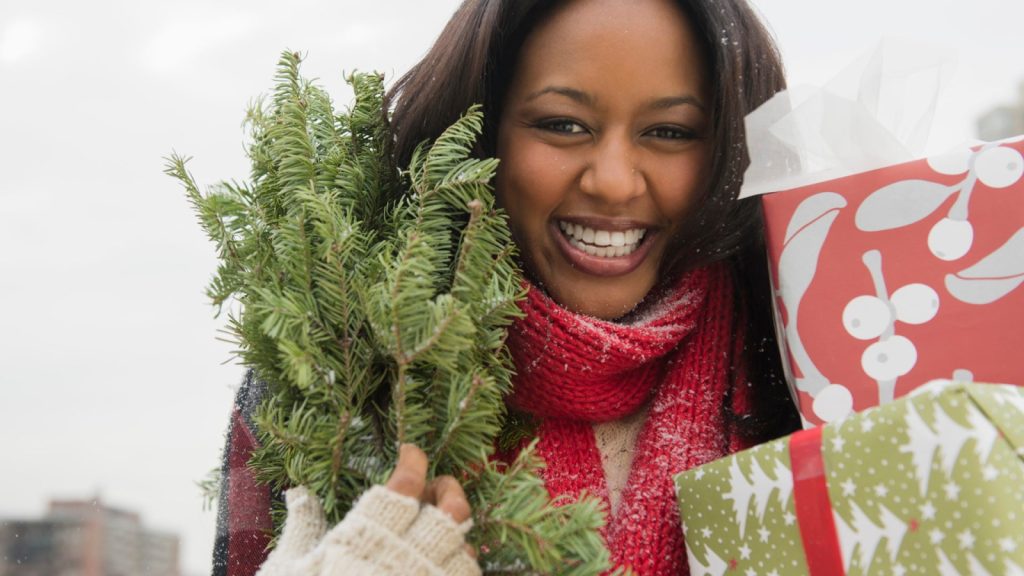 A gift doesn't have to be measured by monetary value but rather its quality and thoughtfulness. Here are ten tips for gifts that have value to the recipient and help the environment:
Shop online or close to home to save on gas. Just consider where your online purchases are shipping from and the distances they must travel. As a bonus, shopping with a friend or taking public transportation saves even more on fuel and emissions.
Don't forget to bring your own reusable bags when shopping at stores!
Give eco-friendly gifts. Buy locally produced, recycled, organic and/or fair-trade goodies for your friends and family.
Think sustainable. In other words, sustainable holiday gifts will last a long time and can be reused or recycled later. Try to avoid gifts that require batteries. At the very least, buy rechargeable batteries.
Buy vintage at resale shops and yard sales! It's cheaper, helps the environment and is a current trend. Clothing, books, DVDs, vinyl records—the options are endless!
Purchase apps for smartphones and tablets.
Give a gift that keeps on giving. Consider a plot in a community garden or a donation to a favorite charity in the recipient's name.
Get creative and crafty! Cook, Bake, Crochet, Paint! Use your unique talents to create one-of-a-kind sustainable holiday gifts. Examples include fresh baked cookies or bread in a vintage tin, a handmade photo book using recycled papers, and homemade Christmas ornaments made from repurposed materials.
Do you have a special skill or talent? Give your time as a gift. Offer a service such as babysitting, breakfast in bed, or a music lesson
Give an experience! Examples include museum memberships, movie or theater tickets, restaurant gift cards, season tickets to a favorite team, or spa treatment gift cards.
Don't Wait Until the New Year. Start Recycling Now with Texas Recycling 214-357-0262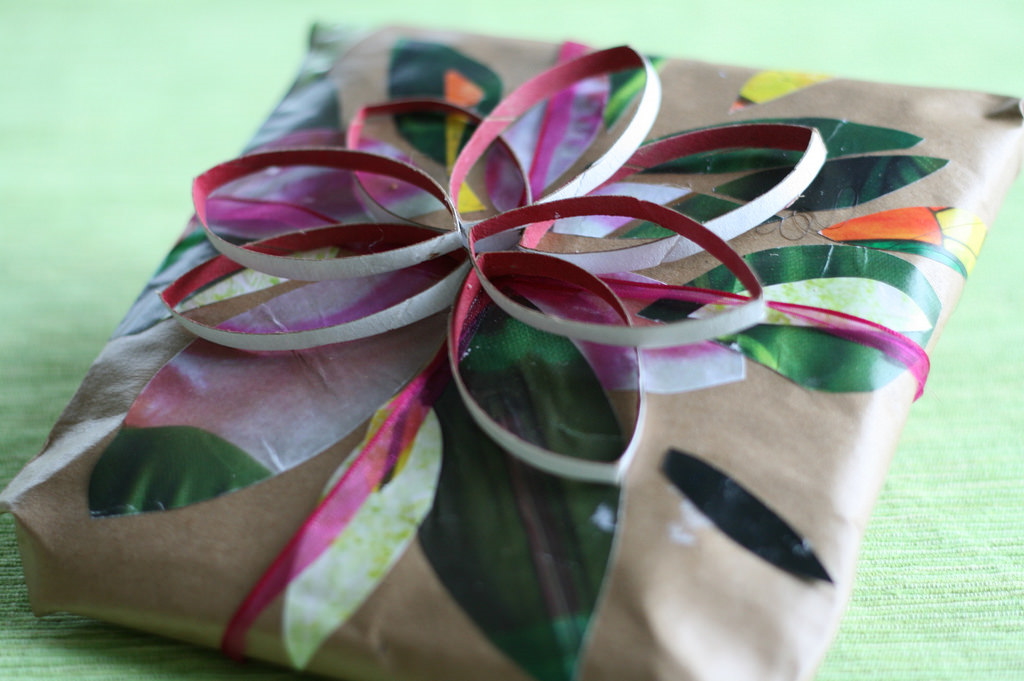 It's the most wonderful time of the year for recycling! Remember 80% of what is thrown away could be recycled. Here are some easy-to-implement ideas for reducing waste when wrapping those special, eco-friendly gifts:
Forget the gift wrap and just add a pretty bow or ribbon to the product box.
Make the wrapping part of the gift. Flowerpots and mixing bowls make great containers. Scarves, dish towels, and fabric can be used instead of wrapping paper. Use your imagination!
Holiday postcards use less paper than holiday cards with envelopes. Or send email greetings!
Reuse paper for wrapping gifts. Comics, posters, maps, and your child's artwork can all replace purchased wrapping paper. Grandparents love gift wrap made from art drawn by their grandchildren!
Get Crafty! Decorate an old box or wrap gifts in colorful squares of old fabric.
Measure your box to determine exactly how much wrapping paper you need—don't waste and overuse.
Gift containers such as baskets, glass jars, cookie tins, or gift bags can be used over and over again.
Only use wrapping paper that can be recycled: avoid wrapping in plastic and metallic wraps.
Reuse last year's cards to make gift tags.
Make cards from paper embedded with wildflower seeds
Use crumpled newspaper paper or air-popped popcorn in packages instead of polystyrene packing peanuts.
Do recycle the following: Gift wrap (not foil style), paper gift bags that can't be reused, cardboard tubes, holiday cards, gift boxes that won't be reused, envelopes and shipping boxes
Do not recycle the following: Foil style wrapping paper, tissue paper, ribbon, photo greeting cards.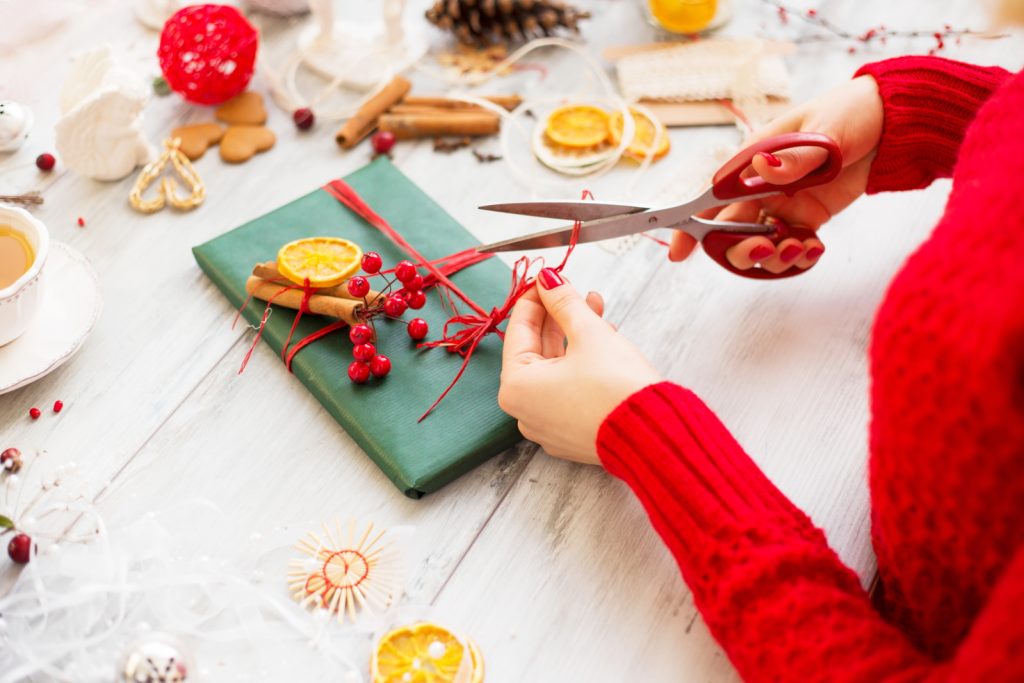 Implementing one or all these tips this holiday season will help reduce waste and make a positive impact on the environment.  Get in the spirit of giving back by giving sustainable holiday gifts to your friends and family for the holidays! Happy Holidays from Texas Recycling!
Depend on Texas Recycling for Sustainability Support
Does your company care about the environment? You can start by giving sustainable holiday gifts to your employees and beginning a customized recycling program with Texas Recycling. We offer superior service and value for your recyclable materials. Help the environment and help your bottom line by calling Texas Recycling today!
For more information about our commercial recycling services call Texas Recycling at 214-357-0262 or contact us.