Like many people furloughed or working from home during the COVID-19 pandemic, you probably depend on deliveries from online companies such as Amazon for your everyday needs.  And, like many people, you probably collect a pile of cardboard boxes. With deliveries on the rise, and recycling capabilities in many areas down, how we all reduce the number of cardboard boxes discarded with the trash?
Believe it or not, there was some talk in the United Kingdom of a possible fiber shortage. With boxes and paper not recycled, there is a smaller supply of the fiber used to manufacture new boxes. Hopefully, as the virus dissipates and more countries and areas are able to reopen businesses, municipal recycling programs will resume. Fortunately, most city recycling in North Texas, including Plano, Dallas and Richardson, are accepting cardboard and providing residential pickups again.
What can individuals do in their homes to prevent cardboard boxes from going to waste? This article contains (pun intended) information about cardboard boxes!
7 Tips to Prevent Cardboard Boxes from Going to Waste
If available, break down boxes and place in your recycling receptacle. Boxes must be clean!
For pizza boxes, separate the top and the bottom if the top is clean but the bottom has oil and cheese. The clean top can be recycled, and the soiled bottom thrown away. If the entire box is greasy, throw the entire cardboard box in the trash.
Only recycle the boxes from deliveries. Packing materials such as air bags as bubble wrap can be saved and reused.
If someone in your home has COVID-19, throw the boxes away!
Drop large boxes at a recycling center near your home, following safety procedures such as wearing a mask and maintaining social distancing.
Visit the Public Buy Back Center at Texas Recycling. As of this blog article, we are currently accepting cardboard boxes, plus newspaper and office paper.
Reuse cardboard board boxes to create games, crafts and storage to stimulate your creativity and also reduce boredom. If you need some ideas to get started, see if any of these inspire you! Read our blog article for even more ideas.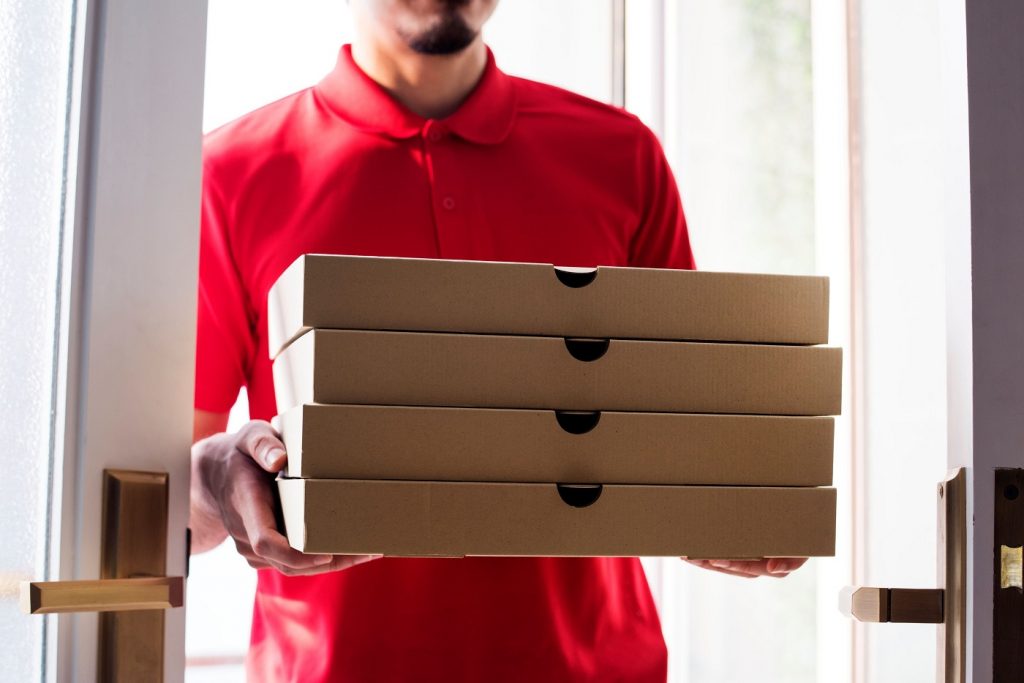 Unfortunately, COVID-19 has made sustainability and recycling more difficult. To prevent infections, one-time use packaging has become the standard. The use of reusable bags, food containers and beverage cups has all but stopped outside of the home. Also, cardboard boxes are not being passed onto others for reuse. Hopefully, once the threat from the pandemic has been minimized, we will go back to the practice of reducing, reusing, and recycling and living more sustainably. In the meantime, please do as much as you can to protect our environment.
Texas Recycling is Open! Call 214-357-0262 for Current Prices
At Texas Recycling, our Buy Back Center is open Monday through Friday. (Check our website for exact hours as these may change during COVID-19 restrictions.). For the safety of our employees and customers, we are taking the following precautions during COVID-19:
Our employees are practicing safe social distancing and wearing face masks and gloves.
We are taking temperatures every morning and sending home anyone with a temperature greater than 99.6.
We ask that our customers follow the same precautions, in accordance with Dallas County health recommendations.
When you arrive, please follow the directions of our helpful staff for unloading your materials.
Please call our office at 214-357-0262 for any questions and for updates on accepted recyclables.
Whether you are a small business or a large commercial firm, Texas Recycling can help you make recycling profitable for your company. We have the resources to create a custom recycling program to meet your business goals and exceed your expectations. With over 25 years of experience, we have built our business with superior customer service and integrity.
An industrial recycling program for your company starts with a simple phone call. Call 214-357-0262 to find out the best way to recycle paper, newsprint and cardboard at Texas Recycling. Visit our Public Buy Back Center, near Fair Park and Downtown Dallas, at Texas Recycling, 1420 S. Barry Ave., Dallas 75223.