"Built in Texas by Texans"
That statement blared the pride of Texas on a decal attached to every Ford automobile rolling off the lines in a Ford Motor plant located at Barry Avenue and East Grand Avenue near Fair Park in Dallas. Today, that assembly plant is now our new home.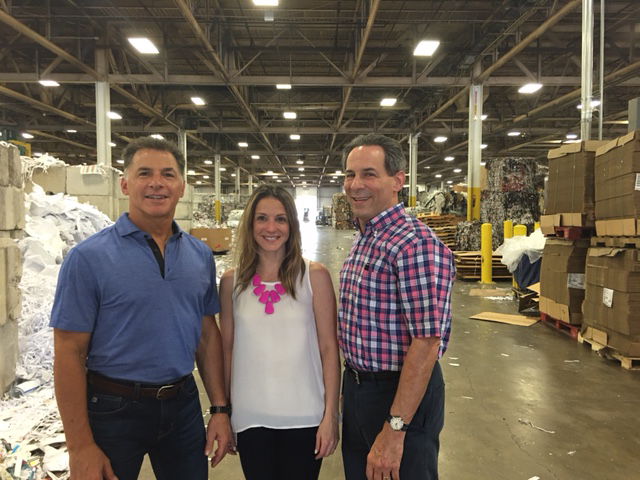 We moved here in January 2016 with these objectives: improve service to our customers, centralize operations and maximize efficiencies. The building is a 175,000-square-foot milestone we're proud to share and show. It's a wonderful irony, as well, that we are Texans. Serving the Dallas/Fort Worth area in Texas. And doing so in a facility with such a rich heritage.
Now, several months after the transition to our new plant, we know this place is home for our 24-year-old family-owned business. The move here consolidates four different facilities into one. The mere size of the building—175,000-plus square feet—expands our capabilities. And we're more centralized for our clients in the Dallas/Fort Worth area. Plus services: We are able to collect multi-materials in one place: paper, newspaper, corrugated, aluminum cans, scrap metal, industrial plastics (with restrictions) and electronics. We are also able to offer secure shredding services from our sister company, Action Shred, which is now at the same location. The net effect: More convenience and improved service for buyers and sellers of recyclable materials.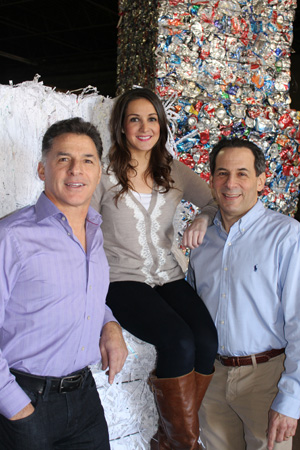 Top 5 Benefits for Moving to Our New Plant near Fair Park
Was the move worth it? True, it was a huge undertaking. But our customers and vendors benefit from the expansion:
Easy to find with the Big & Blue. You can't miss the big blue building on Barry Ave at East Grand Ave. If it's blue, and it's on Barry Ave., welcome to Texas Recycling.
Centralized location near downtown Dallas, with easy access from Interstate 30 and more. This makes us an ideal fit for many local businesses that need metal recycling.
On-site executives and personnel. Now that all our executives, management teams and personnel share the facility, there's less "who's on first" and "where do we meet" among our clients. Come on down. You know where we all are.
Expanded buy-back center. This center stands apart at our new site, making it easy to get in and get out more quickly. We have a dedicated window to expedite the customer experience when visiting us. The center is also covered, which means sellers can drop off materials without getting wet or ruined.
Mastered materials handling. Because the space is larger and covered, trucks can load and unload much more quickly, minus a lot of minutiae. We even have a truck scale that expedites drop-offs. We now have access to inside rail service, too.
We're excited to be at our location off Barry Ave. near Fair Park and invite you to visit, whether you're a business looking to increase revenues or an individual seeking to get involved in sustainability and recycling and wanting to earn a few extra dollars. As a family-owned business for three generations, we're proud to be Texans serving Texas (and others, too!).
Visit our website to learn more about the Texas Recycling team who supports our Business Customers. www.TexasRecycling.com