During COVID-19, many people grew dependent on deliveries for everyday needs. The frequency of buying with online retailers like Amazon and virtual shopping at favorite stores increased. Even after the height of the pandemic, people still appreciate the ease of purchases arriving on their doorstep in a cardboard box. It is estimated that over 70% of the US population shops online, spending $3,428 per capita. 2024 global online sales are expected to reach more than $7 trillion. With all of that packaging in circulation, how do we increase reusing and recycling cardboard boxes to reduce the amount discarded in the trash?
Believe it or not, during COVID there was some talk in the United Kingdom of a possible fiber shortage. Recycling cardboard boxes and paper was declining, leaving a smaller supply of the fiber used to manufacture new boxes. Fortunately, as businesses reopened, municipal recycling programs also resumed. Most community recycling programs in North Texas, including Plano, Dallas, and Richardson, are recycling cardboard boxes and paper through residential collections.
Texas Recycling is Recycling Cardboard Boxes! Call 214-357-0262 for Current Prices
Let's look at strategies to keep as many cardboard boxes as possible out of landfills. This article contains (pun intended) tips for reusing and recycling cardboard boxes!
6 Tips for Reusing and Recycling Cardboard Boxes
If available, break down boxes and place them in your recycling receptacle. Remember that boxes must be dry and clean!
Only recycle the boxes from online shopping delivery containers. Packing materials such as airbags and bubble wrap can be saved and reused in future packages.
Drop large cardboard boxes at a local recycling center, following posted safety procedures.
Visit the Public Buy Back Center at Texas Recycling, where recycling cardboard boxes can help you earn extra cash.
Get creative. Reuse cardboard board boxes to create games, crafts and storage. If you need some ideas to get started, read our blog article for inspiration!
For pizza boxes, separate the top and the bottom if the top is clean but the bottom has oil and cheese. The clean top can be recycled, and the soiled bottom thrown away. If the entire box is greasy, throw the entire cardboard box in the trash. One greasy, dirty box can contaminate an entire truckload of recyclables.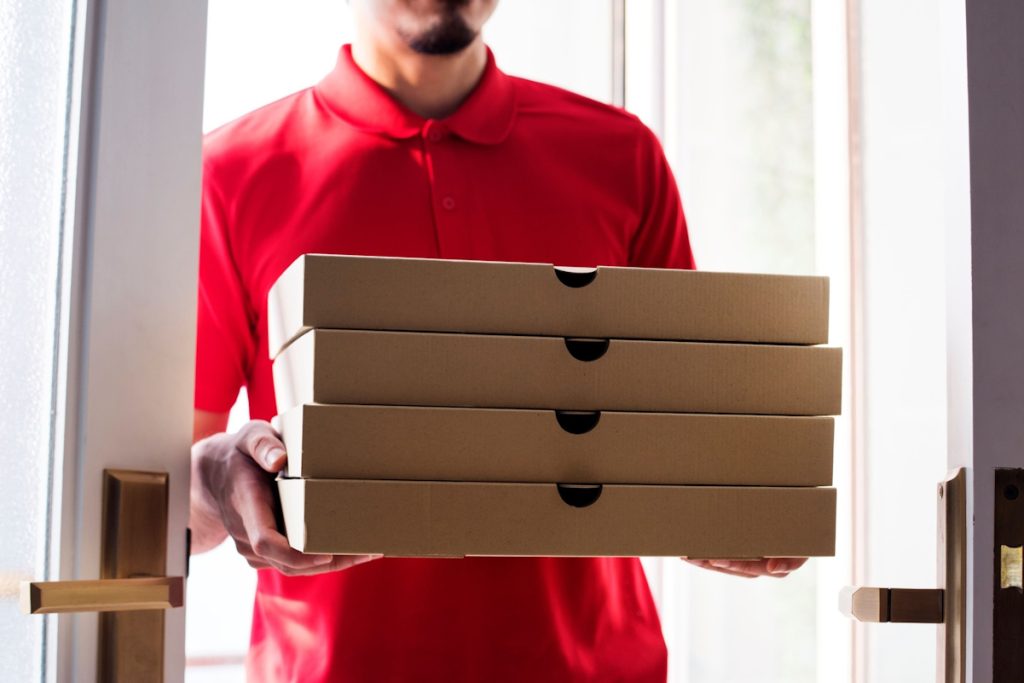 Unfortunately, COVID-19 influenced sustainability and recycling. To prevent infections, one-time use packaging became standard, and we got out of the habit of using reusable bags, reusable food containers and reusable beverage cups. Also, cardboard boxes were not being passed onto others for reuse. However, as we continue to recover from the effects of the pandemic, hopefully we will resume living more sustainably. And, with online shopping not going away, let's be mindful about reducing, reusing, and recycling cardboard boxes. We need to do as much as we can to protect our environment.
Texas Recycling Is Your Recycling Resource in Dallas, Texas
The Public Buy Back Center at Texas Recycling is open 5 days per week, Monday through Friday. We are currently accepting paper, newspaper, cardboard, office paper, other types of paper, aluminum cans, and tin scrap metal. When you arrive, please follow the directions of our helpful staff for unloading your materials. Please call 214-357-0262 for any questions and for updates on accepted recyclables.
Whether you are a small business or a large commercial firm, Texas Recycling can help you make recycling cardboard, paper, scrap metal and other recyclables profitable for your company. We have the resources to create a custom recycling program to meet your business goals and exceed your expectations. With over 30 years of experience, we have built our business with superior customer service and integrity.
Is your company interested in recycling cardboard, paper, and other recyclables? Small companies can benefit from our Public Buy Back Center, while large commercial and industrial firms can benefit from a customized recycling program with conveniently scheduled pick-ups. Call Texas Recycling at 214-357-0262 to get started or contact us to learn more about our services.